Celebration of International Day of Sports for Development and Peace on Lumbini
The International Day of Sports for Development and Peace has been celebrated on Wednesday evening in Mayadevi Lumbini, the birthplace of the Buddha, with chants from monks for world peace, a small walkathon and some inspiring speeches organized by the Nepal Olympic Committee. The program was co-organized with Lumbini State Government and Lumbini Development Fund.
Different people from backgrounds attended the event like politicians, sportsmen, Monks, Journalists and Students. The speech and walk at the Lumbini ended at the Mayadevi temple, where oil lamps were lit to wish peace to the world.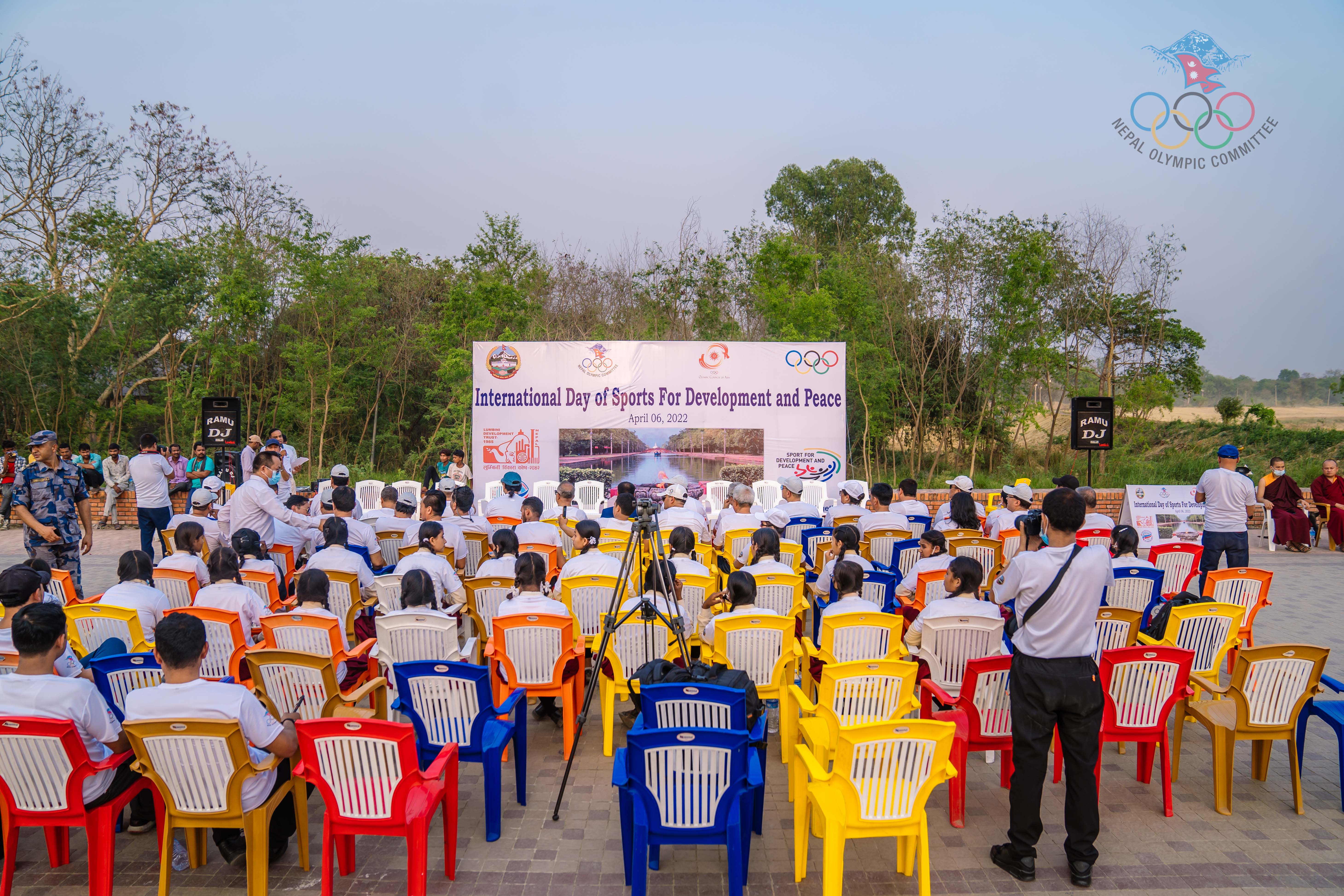 On the occasion, the Chief Minister of the state government of Lumbini Pradesh, Honorable Kul Prasad KC, expressed the belief that such a program would spread the birth place of Lord Buddha, Lumbini all over the world through the Olympic movement. Speaking on the occasion, Honorable Jeevan Ram Shrestha, President of the Nepal Olympic Committee, said that Lumbini has a history of holding large scale sports activities even during the Buddhist period. He also said that there are plans for a peace marathon next year.
Similarly, Lumbini Development Trust Vice-Chairman and Venerable Metteyya Shakyaputta said that the birthplace of Buddha was suitable for any kind of big sports project. He added that sports were the best way to spread peace and brotherhood in the world.
In the beginning of the program, Member Secretary of Provice Sports Development Council, Lumbini Province Mr. Jay Prakash Bhattarai highlighted the importance of the program.
In the program In 2013, the United Nations passed a resolution declaring April 6 the International Day of Sports for Development and Peace with the proposal of International Olympic Committee. Accordingly, this day has been celebrated with various programs throughout the World. In Nepal, various programs have been started on this day since 2014.