Celebration of the 113th International Women's Day with Felicitation program and Professional Excellence and Dining Etiquette training
March 29, 2023
On the occasion of the 113th International Women's Day, the Women's Commission under the Nepal Olympic Committee honored two individuals, Ms. Shanti Gurung and Ms. Sushila Podeni, for their contribution and service to Nepali sports. They were each awarded 25,000 Nepalese rupees.
President of Nepal Olympic Committee Mr. Jeevan Ram Shrestha, honored them and discussed the contribution of women in Nepali sports. The Women's Commission has been honoring two female candidates who have contributed to Nepali sports with cash prizes every year since 2012.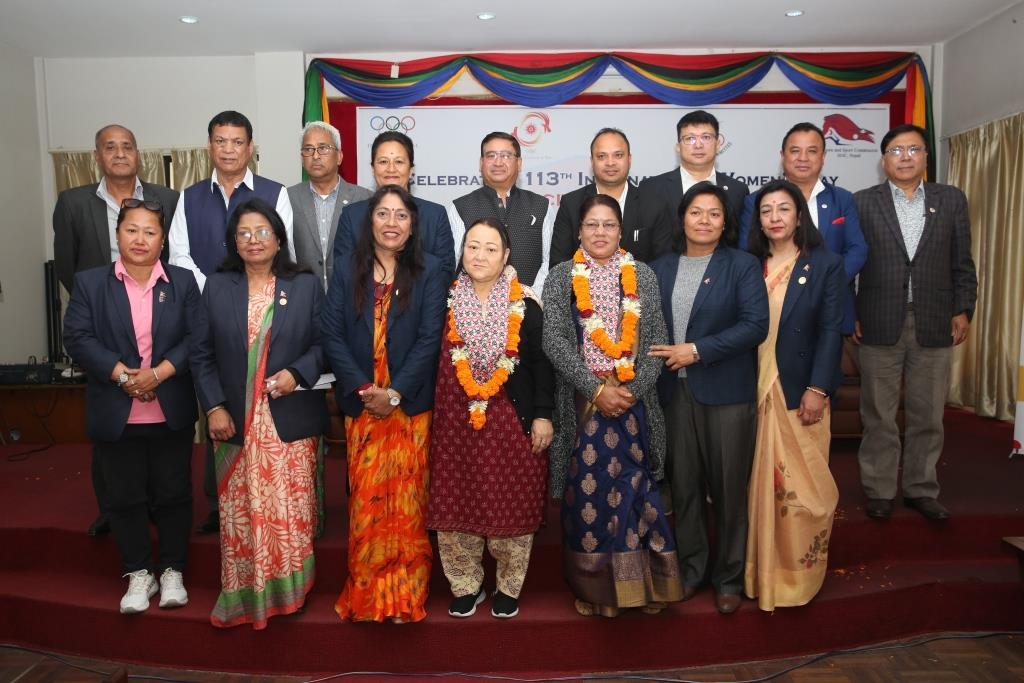 Additionally, a training session on 'Professional Excellence and Dining Etiquette' was provided to potential players, coaches, and officials who will participate in the Asian Games to be held in Hanzhou, China. The training was conducted by Kathmandu Merit Hotel Director Rupesh Shrestha and Executive Chef Bhabi Khanal. The program was attended by Chairperson of Women and Sports Commission Ms. Jyoti Rana and members of commission along with the EB members of NOC.